Greek Summer Fest 2018 | Friday July 13 th @7:00pm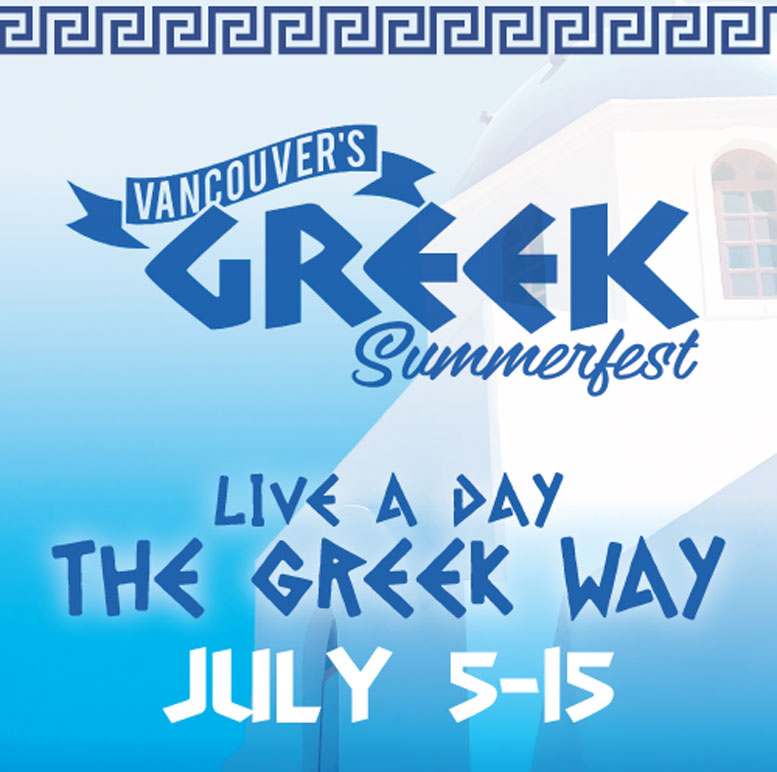 Vancouver Greek Summerfest is back in 2018 for its 32nd consecutive year from!
The Vancouver Greek Summer Festival is an annual celebration of food, entertainment, and family fun — from the famous "BBQ Lamb" and "Loukoumades" to the dozens of live singers and dancers on the Performance Stage.
http://www.vancouvergreeksummerfest.com  Greek Summerfest is FREE to attend, is based in East Vancouver, at the Burnaby border, and is attended by tens of thousands or people of all ages from all areas of the Lower Mainland, as well as visitors from around the world. We welcome you and your loved ones. Make plans to meet your friends, family and neighbours at our festival.
Join us and Live a day the Greek way!