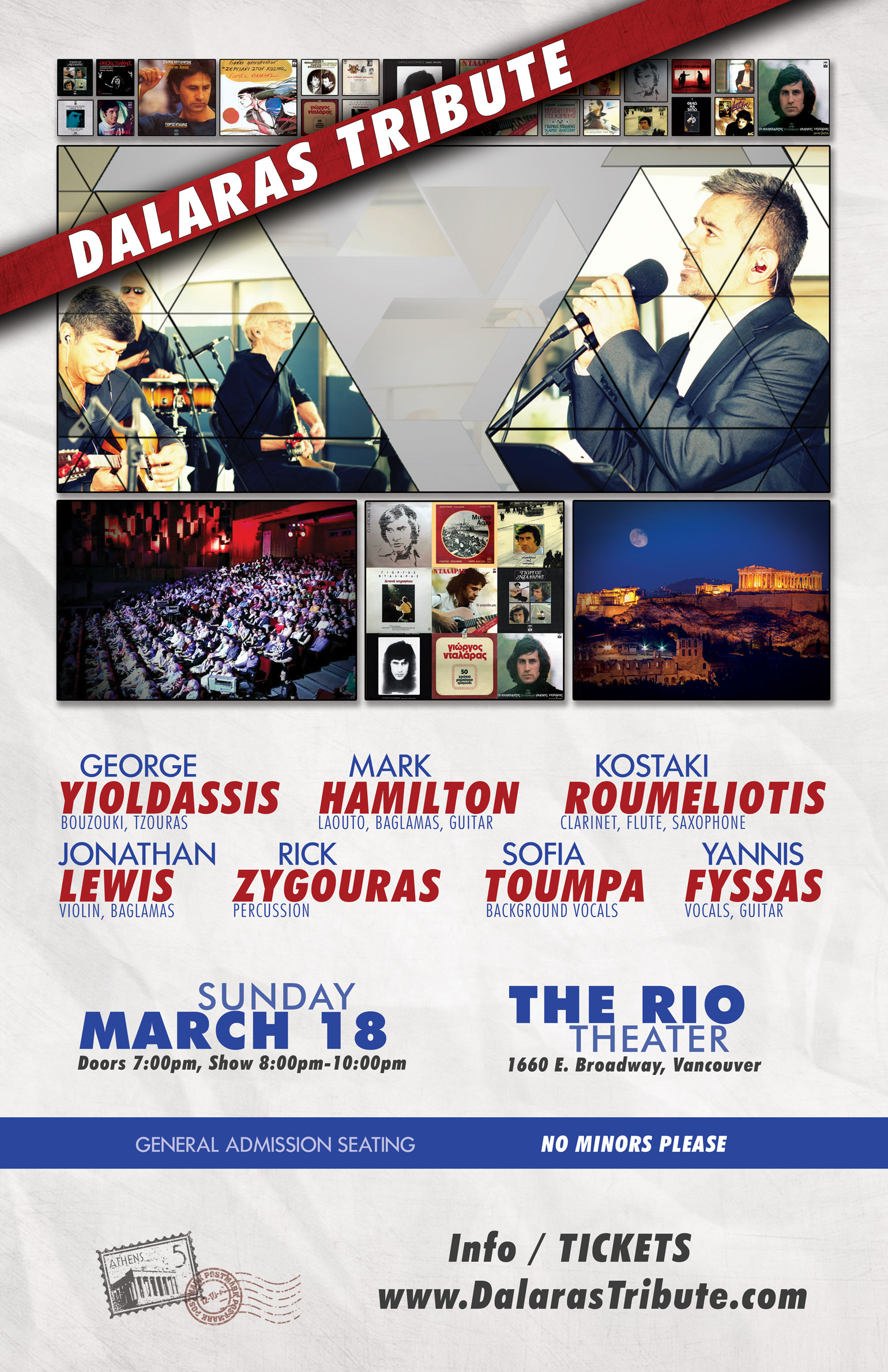 Dalaras Tribute performing Greek Music made popular by George Dalaras at the Rio Theater on Sunday March 18, 2018 Doors 7:00pm, Performance 8:00pm-10:00pm.
We have meticulously re-recorded and arranged these songs using the most advanced virtual instruments (including exotic middle Eastern instruments like the oud, kanoun, santuri, lyra, Turkish clarinet, Greek bouzouki, tzoura, baglama, and various metallic and wood percussion instruments). We perform using this rare collection of instruments and add live guitar, bouzouki, baglama, Cretan lauto, hand percussion, flute, clarinet, saxophone and vocals.
The result is an incredibly lush and organic live experience that fuses Rebetika, Greek Folk and Orchestral sections that would be otherwise impossible to perform live.
Tickets $45 (+ Eventbrite fees)
Tickets are General Admission and 19+ (No Minors)
Suggested attire: The year is 1983, you are about to step into the famous Orpheas theater in Athens. Dress accordingly!